"I only write songs about things that I'm scared of, so here, now you're deathless in art…"

– Is There Something in the Movies?, Samia
Ok, not gonna lie…I saw this one coming. I'll explain exactly what I mean. Today, I'm talking about my latest new music crush, Samia.
Samia, aka Samia Finnerty, is a singer-songwriter from New York. Samia — get this — is the daughter of Kathy Najimy, known to me (and you too probably) as one of the Hocus Pocus witches. I knew there was an actual reason I was saving this post for the fall/spooky season lol.
I first heard of Samia, however, in summer 2020 when I listened to her song "Someone Tell the Boys". It was the exact "bad bitch" energy I was looking for as I was really getting over the last guy I had dated. I enjoyed listening to it because it had an angsty Alanis Morissette-esque vibe that I was very much looking for. I appreciated how the lyrics somehow found a way to be tongue in cheek but also super straightforward: "someone tell the boys they're not important anymore." Like girl, preach.
Something about just hearing that one song gave me the intuitive feeling that I was gonna declare her a new music crush. Didn't know when, didn't know how, but you know what, new music crushes (and regular crushes for that matter) be like that sometimes.
Truthfully, I wasn't super won over by the other music she had released until that point. I was too busy vibing to the angst of The Aces's discography at the time that I didn't want to focus on anything that wasn't dripping in angst.
But that changed in spring of this year once I #1 found out that she collaborated with a bunch of cool artists to reimagine her debut album, The Baby and #2 heard one of the reimagined songs and immediately became a little too attached to it. This song in particular made me fall in love with her because she was once again preaching to me, this time through a fun bop that felt impossible to ignore…just like a silly crush I had developed. 
The lyrics to "Minnesota" are equally adorable and questionable. No matter how many times I've heard it, I have no idea what a "one sliced hand" is but the fact that it's "the keeper of the back of my neck" makes the hairs on my neck stand up.
I don't know, I guess I've never heard a song romanticize the state of Minnesota before. I mean have you? lol. To me, it's only been the place my dad used to go for business trips once upon a time. But believe me when I say these lyrics have restored a spark of hope about love for me again. I don't want to speak for any future suitors (lol what suitors Kelly, you're not in a place for a relationship right now, you hot mess), but at the very least, it's given me creative inspiration to write cute love songs again. Seriously, this song made me be like "damn, I need to stop taking myself so seriously and just write those dang love songs, I need to get them out of my system anyway."
So after leaving the remix by MICHELLE (a really fun band I discovered, too. TY Samia!) and the original version of "Minnesota" on repeat for a questionable amount of time, I dove into the rest of her discography right as she released a new EP.
Like the first time I heard the "Minnesota" remix, the first song I heard from her new EP hit me like a ton of bricks.
"Last time I came here, I stayed at Michael's, so disappointed in our whole cycle. So I woke up, pushed myself off of a tightrope and listened to MUNA at dawn…"

– Show Up, Samia
First of all, couldn't have said it better myself, Samia. It's like you took over Taylor Swift's stalking duties for my life on this one. Second of all, how did you know I started listening to MUNA around the time Michael and I broke up? This is what songwriters mean when they say specificity is actually universality lol.
However, it's the rest of the song that gives me chills because it reminds me of how far I've come since that experience. This song to me really reflects how this year has been teaching me what it means to show up as myself and what it takes to really care for myself. 
If "Show Up" was punch number one of the one-two punch to my soul, then "As You Are" is the second, more crushing blow to my horribly feigned cool girl exterior.
"As You Are" is one of the most beautiful love songs I've heard in a while. It's so simple, laced with really prosaic language about people Samia loves and accented by the two-line chorus: "When somebody loves you, they take you as you are."
Like, just SIT with that one for a while and tell me you're not crying at how beautiful that is. JESUS CHRIST I don't think I can go on…but I MUST.
I had the honor of seeing Samia in concert a couple weeks ago and I shed a few tears while seeing her perform that one. It was the first time I went to a concert and was more hyped for the opener than the main act. Weird experience but WORTH IT for hearing "As You Are" live.
This all just points to what I love about Samia's artistry so much. She has the supernatural ability to tell such a specific story in such an emotionally empowered way that it feels universal. As of right now she's got mostly sad songs in her catalog but that's ok with me because I'm going through what I have lovingly been referring to as a "sad girl fall." 😗✌️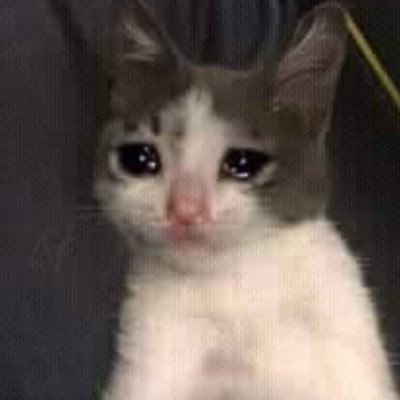 Why am I going through a "sad girl fall"? Well, behind every hot girl is a therapist helping her unravel her generational trauma and issues with being transparent in relationships stemming from a deep seated fear of judgment and rejection. Look, I was not about to start therapy to discuss all that heavy stuff without a WHOLE ASS playlist of sad female singer-songwriters. So, can we see why I'm having a sad girl fall now? Cool and yeah, Samia's entire discography is on it.
The song that speaks to me a little too loudly in regards to me going through therapy is the song "Big Wheel." Specifically there's some lyrics in the third verse that are so fucking honest that while I don't have balls to say them out loud, I can sing them with my whole chest: "God I'm really gonna blow with all this empathetic shit. I understand the thing you did and every reason you did it, but I'm so mad dude and I wanna cry."
I've been learning what a blessing and a curse it is to be an empath lately and can I just say that those lyrics encapsulate the tension in that perfectly? I believe in extending mercy and compassion to others and I do so happily a majority of the time but I've realized that I am so quick to shove away feelings of anger, sadness, and disappointment when people tell me about hurt they've caused. By ignoring those feelings, I've been seeing that I'm not giving myself space to be human. To put it another way, I'm giving so much mercy and compassion that I forget to save some for myself. But I'm realizing through Samia's brutally honest and specific songwriting that music and poetry is my outlet to be painfully honest and fully human. I mean, the fact that Samia wrote those lyrics in the first place means that she's probably felt that pain or else she wouldn't have written it. And isn't that what music's all about? Having an outlet to express the human experience? Well, I mean that's what this whole blog is about lol.
Another song I want to highlight is her cover of "The Promise" by When in Rome with Jelani Aryeh (another phenomenal artist y'all should check out). "The Promise" is a totally underrated 80s song that I absolutely love for its sweet message that I needed a reminder of. This song talks about showing up imperfectly in a relationship: "I'm sorry but I'm just thinking of the right words to say. I know they don't sound the way I planned them to be." You can tell people have used it as their first dance song, it's so sweet. 
I first remember hearing this song at the end of Napoleon Dynamite but it's been my dad and his love of 80s music that has cemented it in my heart as one of my favorite songs from the 80s. I love this cover because Samia and Jelani turned it into a duet and it brings it to a new level. This duet version serves as a reminder for me that the way we humans love each other is imperfect and it's not always enough from both sides of a relationship. BUT it also expresses that showing up imperfectly is better than not showing up at all. In fact, that's what relationships (of all kinds btw, not just romantic ones) are all about, right?
Samia's reflective and quirky songwriting just pierces my soul in such a good and helpful way at this point of my life. I'm wrestling with myself in new ways that I know are gonna lead to a new, more secure version of myself, even though it's already taking a lot of work and a whole lotta honesty. And HECK YEAH it scares me, but like Samia communicates in her music, it's worth it to share the messy, imperfect sides of you with the ones you love and that love you. I'm thankful that her music is the backdrop to me learning that we really grow and have the wonderful experiences of being known and receiving love when we tear down our walls and let people in.
Anyway, I'm not crying right now you are because you've already started listening to Samia. So I'll just say that I'm crying because I'm having an empathetic response to you having a moment with her music. God, it's really brilliant stuff.
Highlights
Waverly
I'm OBSESSED with the melody and instrumentation in this song. The intro chords remind me of this keyboard I had when I was a kid that would sometimes lock the lower white piano keys into these bonkers major 7th chords. I loved the sound of it but I had no idea how or why it did that. ANYWAY. This song is flawless New York storytelling and it's one of my current favorite songs.
Fit N Full
Another current favorite song, the lyrics to this one are so funny. On first listen you hear a fun, hot girl summer song with its coquettish chorus: "If you want, I can take it off and show you what my momma gave me." But a closer look shows you that it's really a satirical look at the show-off-iness of diet culture. UGH, Samia's mind.
Milk
This is one of the most beautiful sad songs I've heard. Lyrically, Samia plays on the idiom "crying over spilled milk" and in her delicate voice, it sounds like she's singing to herself about the need to move forward. It gives very much emotional main character singing alone in a reverb-y theatre and I'm so here for that.
Is There Something in the Movies?
This one though, is HEARTBREAKING. I chose to include the full band version of this one (there's 3 amazing versions) because the vocal dynamics paired with the band portray the anger and the sadness in this song in such a spiritually moving way. It's a commentary about the disillusionment of the entertainment industry and you feel the weight of the lyrics by even just reading the lyrics. Also, I LIVE for Samia's cathartic musical scream during the bridge guitar solo. It's just so raw and ethereal.